Join us from January 13th, Friday through January 16, Monday and prove the superstition wrong!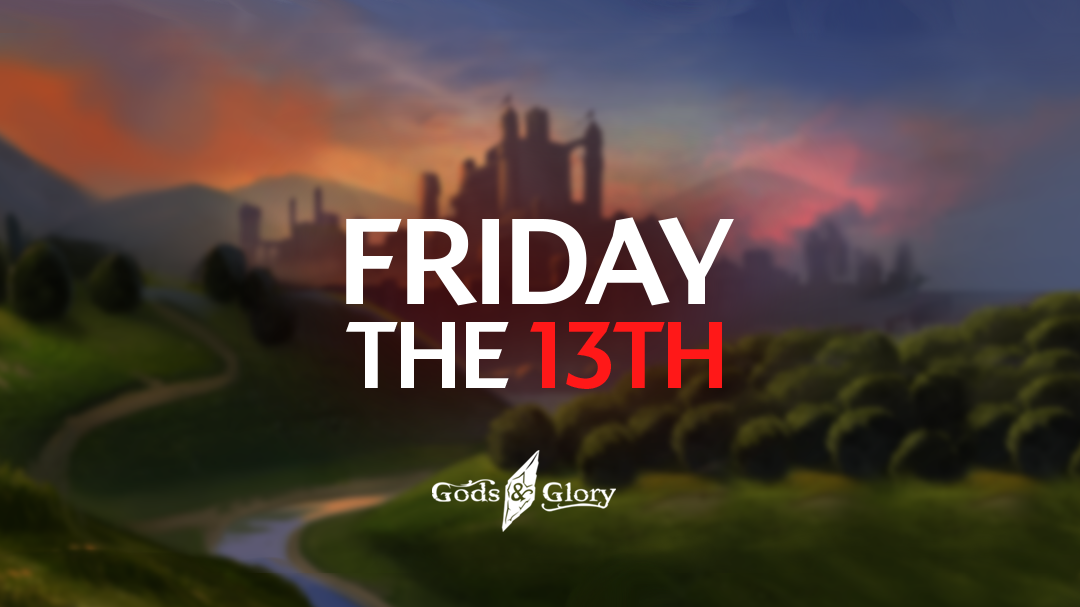 Let's take a closer look at what's in store.
(13.01) 10 Chest Solo Lord of the Sea instead of Royal Edicts. Milestones and rewards 👉 here.
Increased chances to win a Guardian from the Altar of Rituals
Increased chances to win a jackpot from the Fortune Cards
Increased chances to craft orange and purple gear
New rewards in the Fortune Wheel including fortune coins, potions and a relic!
13 Potions of Luck (30% for 1h) will be sent to everyone
But that is not all! We'll hold a giveaway on our Discord server! It starts on the 13th as well. Join for a chance to win Ornaments for you and your alliance members! 👉 https://discord.gg/gods-and-glory
Happy 13th!