From September 28, 09:30 UTC through October 2, 08:30 UTC you have the chance to get Aurum shards and many more awesome prizes!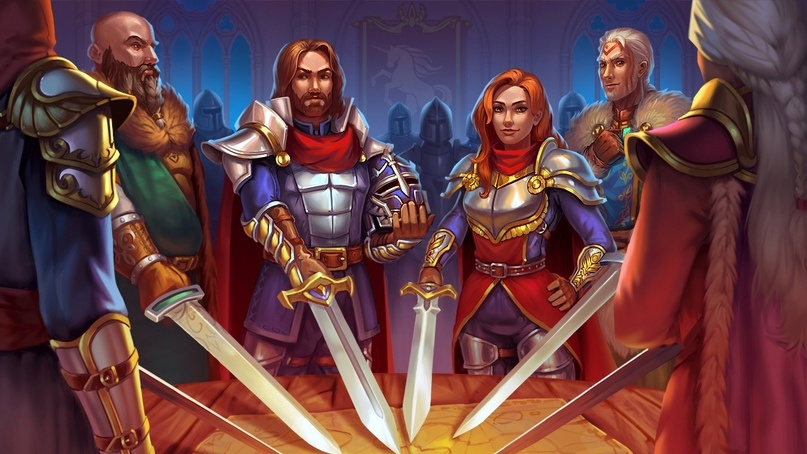 HOW TO PLAY
Earn points by completing Quests — here's a brief rundown of how it works:
Tap "Quests" in the bottom left when viewing your city.
You will be granted three Quests to complete — each of them earns you a set number of points. Higher-level Quests earn you more points!
Don't like a specific Quest? Feel free to replace it by tapping "Replace".
Please note that completing and replacing a Quest starts a small cooldown before your next Quest is available.
If you don't want to wait out the cooldown, you can use the "Reset Time" consumable to get the next Quest ask instantly!
Short on "Reset Time" consumables? Here's how you can get them:
You may be able to get Reset Time consumables by defeating Bandits in Solo Monster Hunt Marathon.
In Bank offers.
Now onto the new Monster Hunt Marathon ─ beat three Monster Hunt events in a row, the first event starts on September 29.
What changes were made?
You have a chance to get super useful items, including Reset Time to help with your Special tasks! Additionally you may receive:

Relics of Worship for Altar of Rituals
Packs of XP
Valor
VIP points

Not only that: from each of the Bandits you will definitely get accelerations!
Accelerations AND relics, reset times, XP in one place - how does it sound?
Chests points:
Chests from 1 - 3 provide 1 point
Chests from 4 - 6: 2 points
Chests from 7 - 9: 3 points
Chest 10: 4 points
Milestones:
Level 1 Chest — 2,2k
Level 2 Chest — 6k
Level 3 Chest — 20k
Level 4 Chest — 40k
Level 5 Chest — 80k
Level 6 Chest — 150k
Level 7 Chest — 210k
Level 8 Chest — 300k
Level 9 Chest — 375k
Level 10 Chest — 550k
REWARDS FOR SPECIAL TASKS
Please note that these rewards are available directly in the chests — that means, as you unlock each chest, you will collect all of the rewards below.
🎁 6 000 points:
Aurum Shards x3
Relic of Worship x3
Legendary Rune of the Hunt x5
100k energy
🎁 3 900 points:
Aurum Shards x2
Reset Time x6
Relic of Worship x2
80k energy
🎁 1 800 points:
Aurum Shards x1
Reset Time x4
Relic of Worship x1
50k energy
🎁 800 points:
🎁 150 points:
By the way, you'll also be able to get additional rewards for leagues — you can check them out in the game, shortly before the competition starts!
REWARDS FOR MONSTER HUNT MARATHON
🎁 12 marathon points:
100k Crystals
Teraxe's lair 3d
VIP points: 100k
Amulet of the Woods of Wonders (+200% for 3d)
Divine materials chest x3
Acceleration: 45d
🎁 11 marathon points:
75k Crystals
Teraxe's lair 1d
VIP points: 75k
Amulet of the Woods of Wonders (+100% for 3d)
Divine materials chest x2
Acceleration: 30d
🎁 10 marathon points:
50k Crystals
Teraxe's lair 1d
VIP points: 50k
Amulet of the Woods of Wonders (+100% for 1d)
Divine materials chest x1
Acceleration: 21d
🎁 9 marathon points:
25k Crystals
VIP points: 25k
Amulet of the Woods of Wonders (+50% for 3d)
Acceleration: 15d
🎁 8 marathon points:
10k Crystals
VIP points: 10k
Amulet of the Woods of Wonders (+50% for 1d)
Acceleration: 10d
🎁 6 marathon points:
5k Crystals
VIP points: 5k
Acceleration: 5d
🎁 3 marathon points:
3k Crystals
VIP points: 1k
Acceleration: 3d
I came, I saw, I conquered!