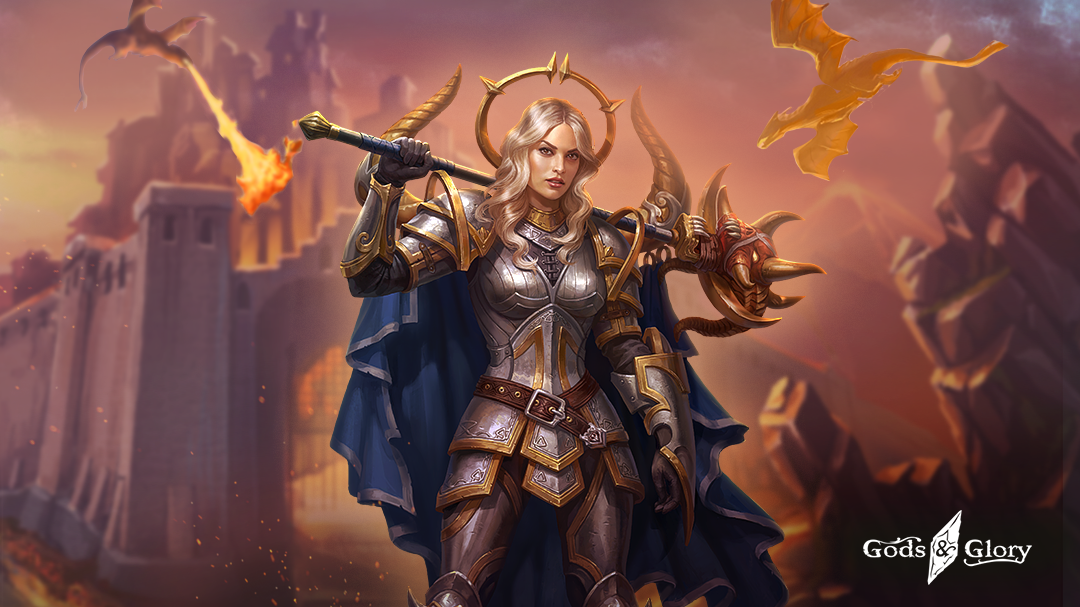 The tournament will take place from July 25, 09:30 UTC through July 31, 08:30 UTC.
🏰 This time we have the Garage city skin with astounding bonuses:

Wall capacity +10
Unit recruitment speed + 150%
City Capacity +100%
Watchtower influence +100%
🚀Airship mount also brings some cool perks: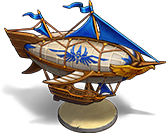 +250% to marching speed on all surfaces
+250% to marching speed in the Woods of Wonders
But apart from that, you can also get Crystals, Accelerations and Valor in this tournament!
This event requires you to participate in the daily events and earn tournament points.
REWARDS
There's a total of five milestones available this time, each with its own set of rewards. These are available to all players, provided that their alliance earns the required number of points.
🎁 Those who reach the top of the tournament and collect 50 tournament points will receive:
100k Crystals
Acceleration: 45d
Airship for 7d
Garage for 3d
1 mln Valor
🎁40 tournament points:
50k Crystals
Airship for 3d
Garage for 3d
500k Valor
Acceleration: 21d
🎁30 tournament points:
20k Crystals
Airship for 1d
Garage for 1d
250k Valor
Acceleration: 12d
🎁20 tournament points:
10k Crystals
Garage for 1d
100k Valor
Acceleration: 5d
🎁10 tournament points:
3k Crystals
50k Valor
Acceleration: 3d
Chests ranging from 1 through 6 will earn you the following number of points:
Level 1 Chest earns you 1 tournament point
Level 2 Chest — 2 tournament points
Level 3 Chest — 3 tournament points
Level 4 Chest — 4 tournament points
Level 5 Chest — 6 tournament points
Level 6 Chests — 10 tournament points
Milestones
For Level 6 chests:
PvP (26.07) — 50 mln points (720k per player)
The Trade Mission (27.07) — 200k points (3k per player)
To Arms! (28.07) — 30 mln points (430k per player)
The Great Hunt (29.07) — 4 mln points (60k per player)
The Power of the Team (30.07) — 200 mln points (3 mln per player)
For Level 7 chests:
PvP (26.07) — 60 mln points (1,2 mln per player)
The Trade Mission (27.07) — 250k points (10k per player)
To Arms! (28.07) — 45 mln points (1,5 mln per player)
The Great Hunt (29.07) — 5,5 mln points (120k per player)
The Power of the Team (30.07) — 250 mln points (5 mln per player)
FAIR
Collect Ancient Idols and trade them at the Fair!
Aurum ARCANA — 1900 Idols
Tide Rider for 3d — 500 Idols
Flying Dutchman for 3d — 500 Idols
The Bore for 3d — 600 Idols
Sand Castle 3d — 600 Idols
Summerhall 2.0 3d — 300 Idols
Acceleration 7d — 400 Idols
Acceleration 3d — 180 Idols
Acceleration 1d — 70 Idols
Divine Shield 14d — 1000 Idols
We will also have many more exciting items!
Please note that all items at the fair are limited!
Where do I find Ancient Idols?
You have multiple ways to find Idols — choose the ones that suit you best!
You can find 5, 10, 20, 30, 55 and 500 Idols from the chests level 2 to 7.
5 Idols are hidden in the second deck of the Fortune cards and 15 more — in the third deck.
Wheel of Fortune is ready to give you 50 Idols if you're lucky enough.
10 Idols are waiting for you in the chests on the global map.
You will get 1 Idol by sending ships in the Port.
You have a chance to obtain 8, 22, 40 and 150 Idols by sending expeditions based on their level.
If you're short on Idols, keep an eye on the bank — you'll be able to find special deals containing Idols during the Fair.
Be sure to spend all your Idols on the Fair — the rest of them will be exchanged for random items from the Fair and only when there are no items left, Idols will be converted into Stardust at the end of this activity (1 Idol = 20k Stardust).
Spread your wings and fly high!