Lilith is a Fighter class general, excelling in the front line. She is strong in combination with Asmodia units.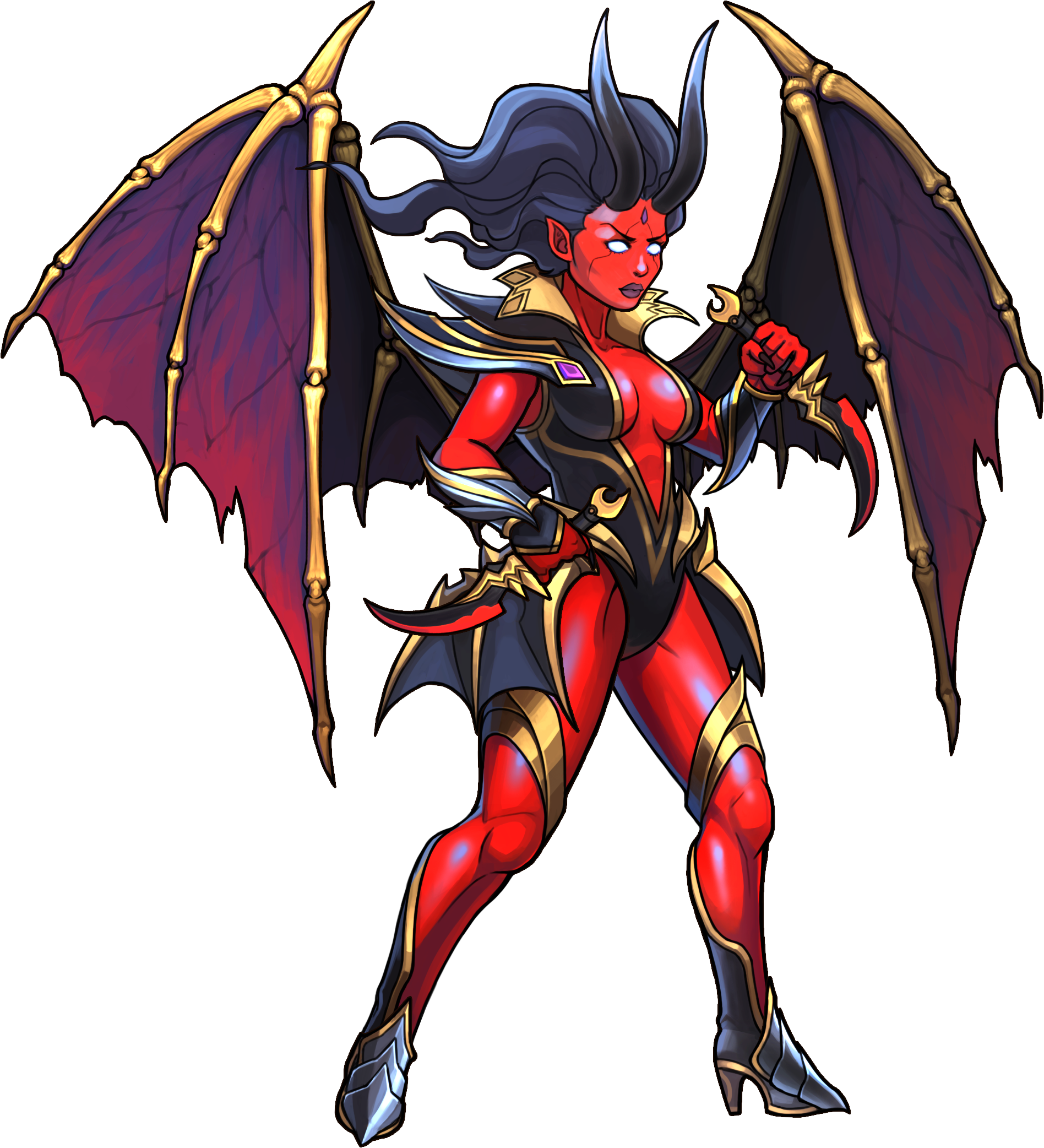 ABILITIES
Breath of Fire - Has a 22% chance to deal double damage with her next attack.
Embracing Sin - Has a 11% chance to improve a friendly squad's attack by 5%. If the unit is a Demon the damage is increased by 15%.
Bloodlust - With a 6% chance to drains 5% of health from an enemy and restore the same amount of health to friendly units.
Engulf in Flames - With a 1% chance stuns an enemy and deals 50% of Lilith's basic attack damage as burn damage to them for 1 turn.
To Hell and Back - Has a 1% chance to resurrect a random friendly squad.
Ashes of Doom - Has a 1% to kill a random enemy squad.