The Seraph of the Forest is a new strength class general. You can now recruit her in the Tavern!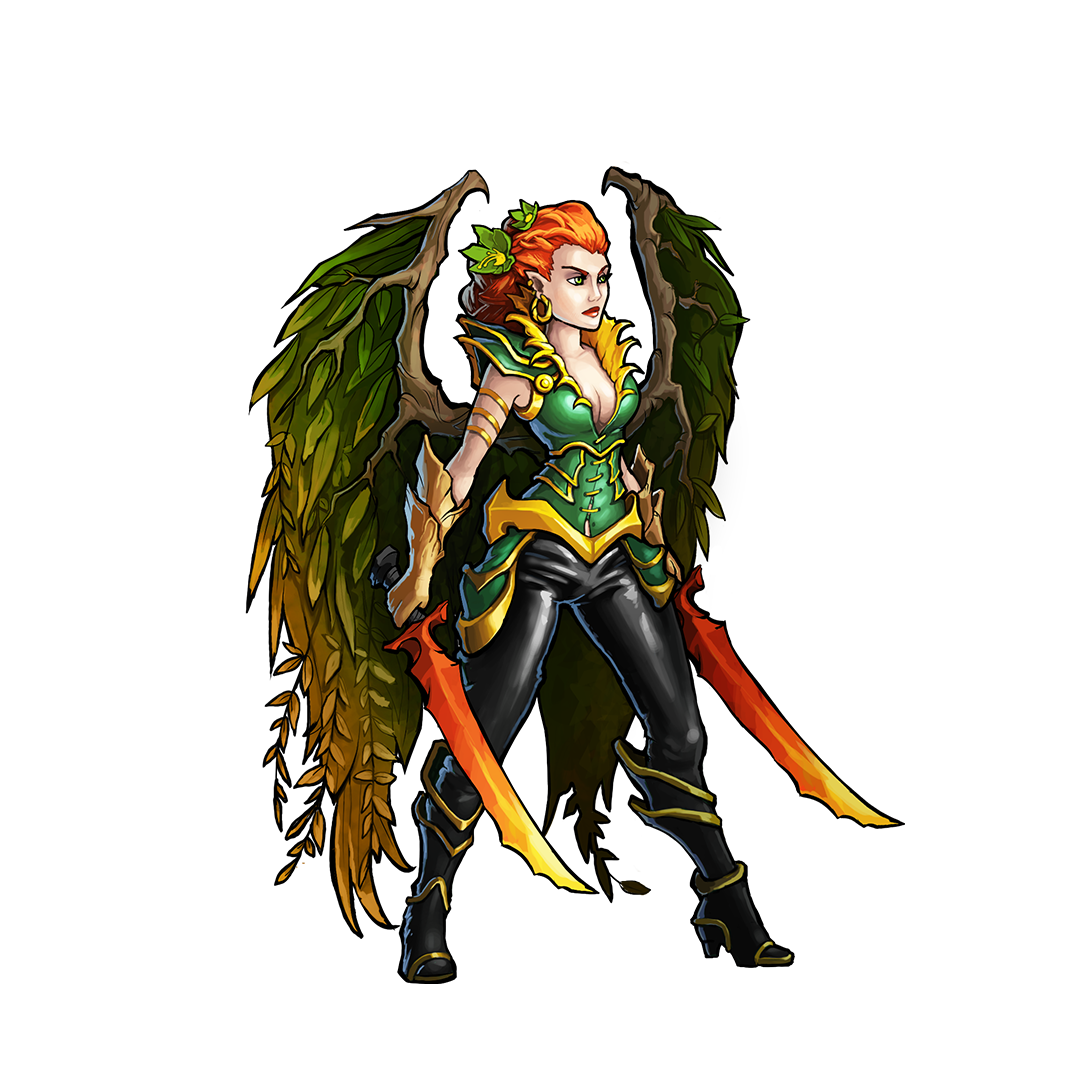 ABILITIES
All values are for the starter level and can be increased further with seals of strength.
Wild Healing — Has a 60% chance of healing or resurrecting 3000 hit point(s) in allies
Poison Cloud — Has a 30% chance of summoning a poison cloud over the enemy's back line for 2 turn(s) dealing 30% damage
Recovery — Restores 12% of the hit points at the start of her turn.
Force of Nature — At the start of a battle, increases the army's hit points by 7%.
Aegis of the Forest — At the start of a battle, summons a whirl of leaves, giving the whole army a 5% chance to dodge.
Nature's Embrace — Has a 25% chance of summoning roots that deal 60% damage to all enemy characters