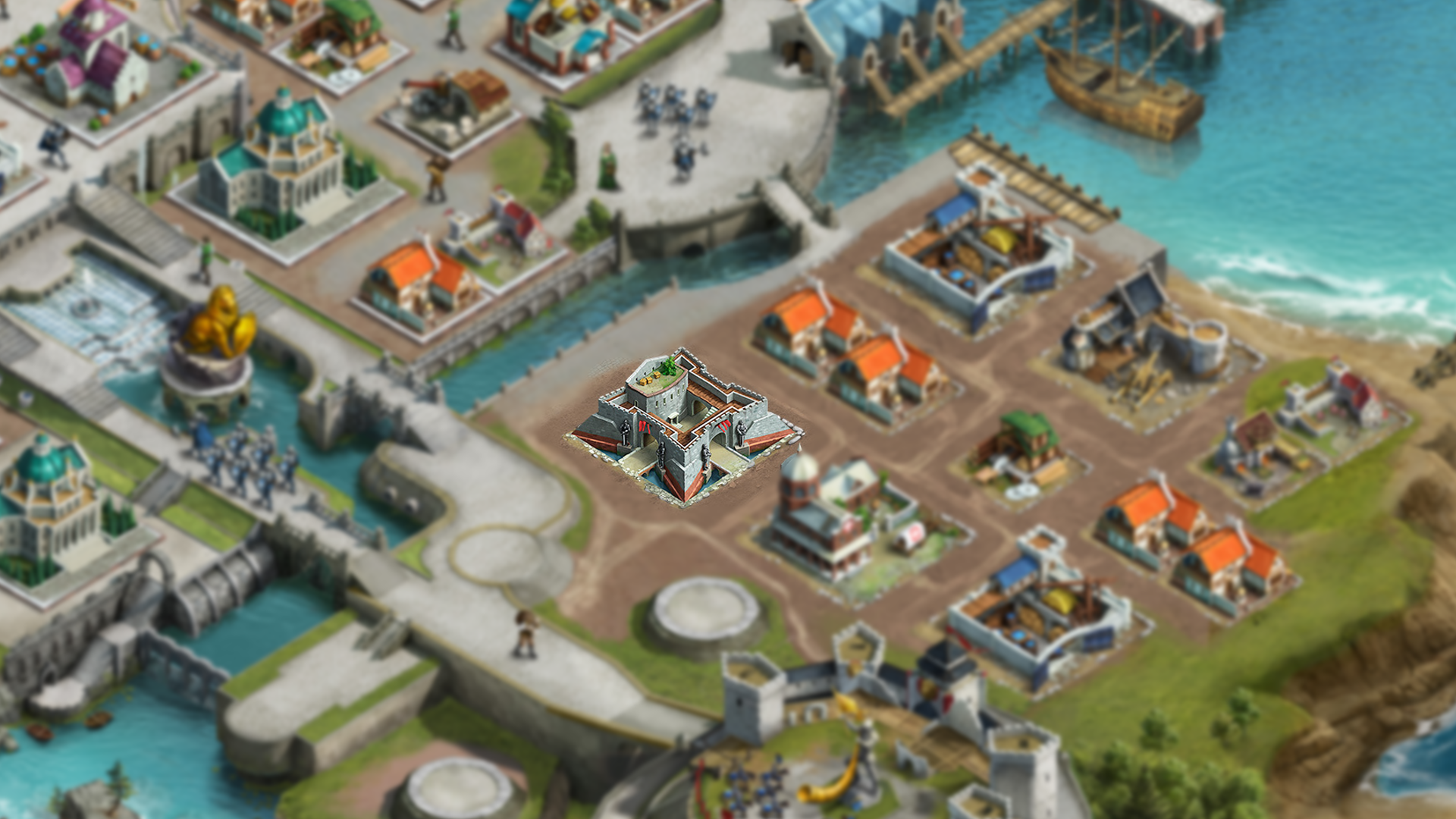 The Headquarters allow you to increase the unit capacity of your warlord (with stardust) and generals (with gold). Keep in mind that your warlord's / generals' capacity determines the amount (weight) of units they can bring with them (marching or into dungeons), and does NOT affect the capacity of your Wall. The Wall has its own capacity.
Upgrading the Headquarters allows you to upgrade your warlord's and generals' capacity values further.
You can construct the following two modules in the Headquarters:
Training Camp that increases experience gained in PvP.
Military Treasury that decreases the costs of upgrading your warlord and generals in the Headquarters.
Specific items may increase army capacity (such as the Battle Drum, Amulet of Expansion and Battle Horn), and the Quill of Accord reduces the upgrade costs in the Headquarters.
Requirements: Tavern