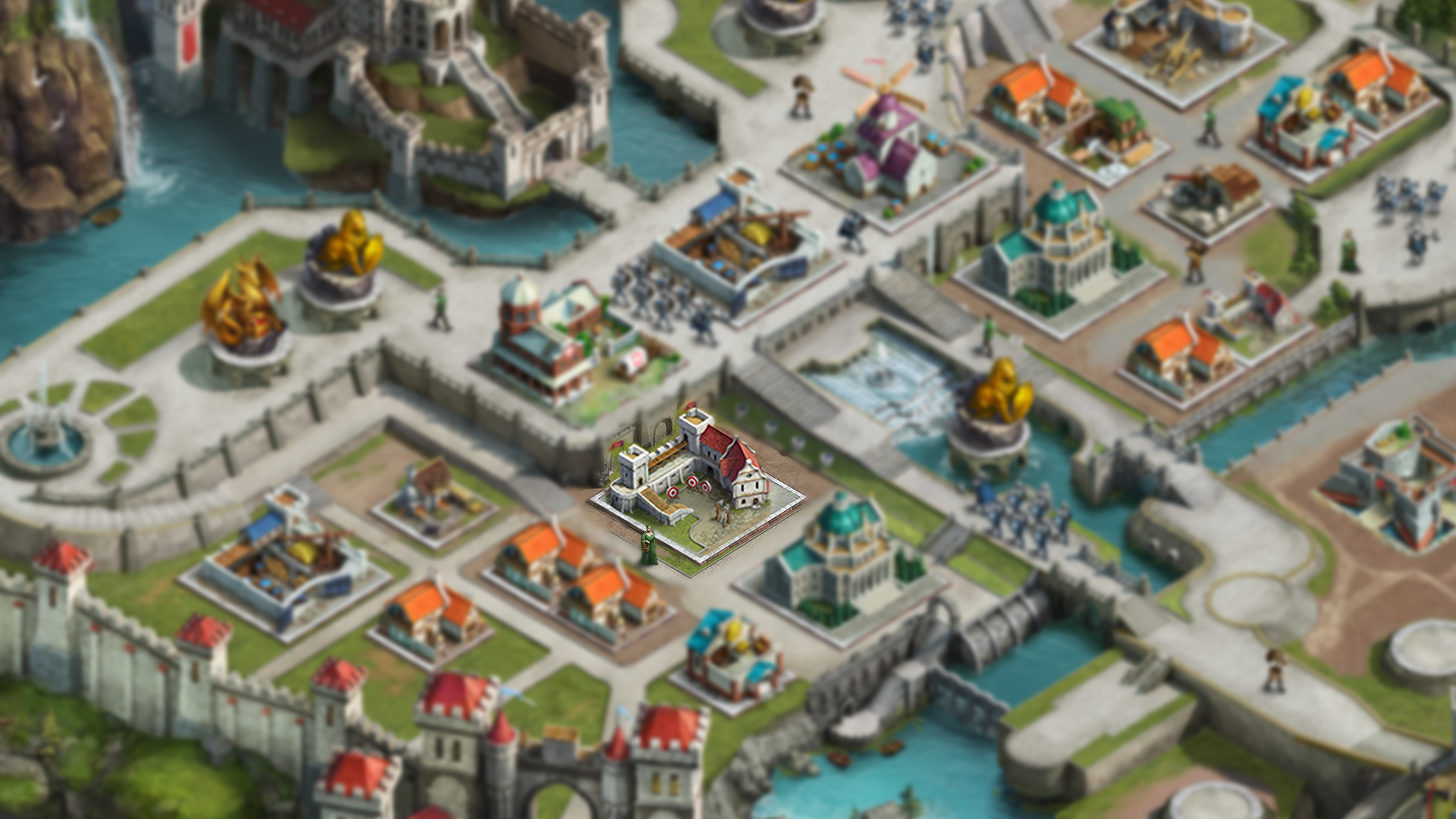 The Barracks allow you to recruit units. You can construct up to 3 Barracks in your city, and each provides a separate queue to recruit units. It's generally recommended to have at least two Barracks in your city, as you will be using and losing some of your units regularly, and it's important to keep resupplying your armies.
You can only recruit units available to you (Basic, Lesser Gods and Elder Gods units), though any units obtained from the Embassy, Spheres of Summoning, gifts and special offers will be viewable in your Barracks as well.
Upgrading the Barracks increases the size of the queue (how many units you can recruit at a time), while also decreasing recruitment time.
You can construct three modules in the Barracks, which further decrease the recruitment times and reduce the costs for specific unit classes:
Shooting Range
Magic School
Training Grounds
Requirements: House
Required for: Wall, Hospital, Watchtower, Citadel