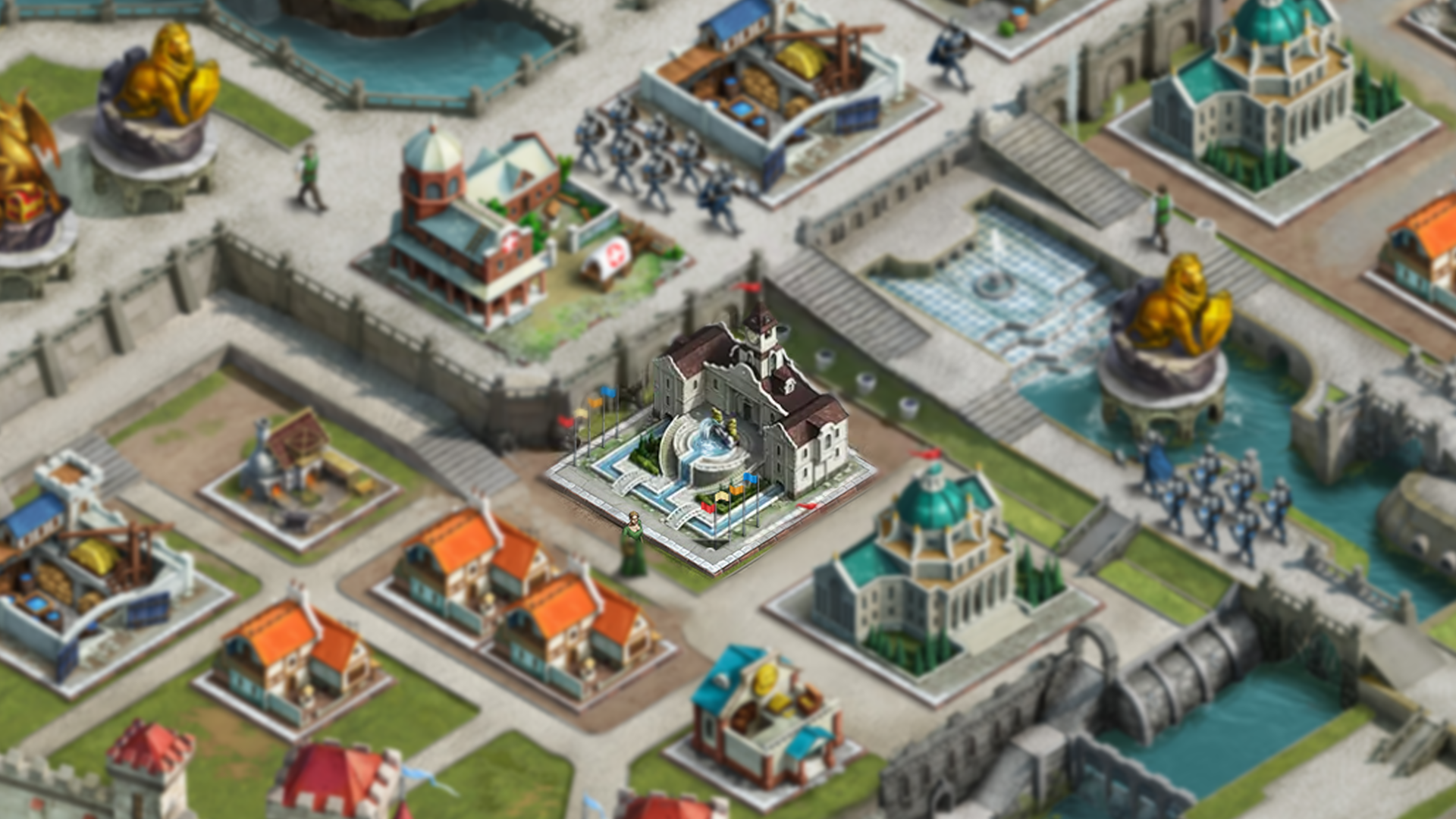 The Embassy provides you with the means to interact with alliances: request troops, resources, find menus and tools that can be accessed either by tapping on the Embassy, or navigating to the Alliance button in the bottom. Upgrading the Embassy increases the amount of resources and the maximum weight of units that can be requested.
When resources are requested, a message will appear in the alliance chat for other members to donate. A player can fulfill a request partially or fully by selecting the amount of resources to send. Each transaction is taxed for a share of the resources sent.
Resources are delivered instantly if both players are in the alliance's area of influence; otherwise they may take time to be delivered based on the distance between the two players' cities.
A request for units in the Embassy can be fulfilled in the very same way. These units will be housed in the Embassy and thus will not count towards the army capacity value of the city. Requested units can be used regularly as any other: they can be marched, stationed in camps, on the wall, in bastions and so on. However, when slain defending the city ("on the Wall"), they will not be available for healing in the Hospital.
You can construct two modules in the Embassy:
Stables and the Customs Office. Stables increase the amount of resources that can be requested.
The Customs Office reduces the taxes paid when fulfilling requests.
Requirements: Citadel