This update brings the long-awaited citadel levels as well as other interesting surprises! Find what new challenges lie ahead.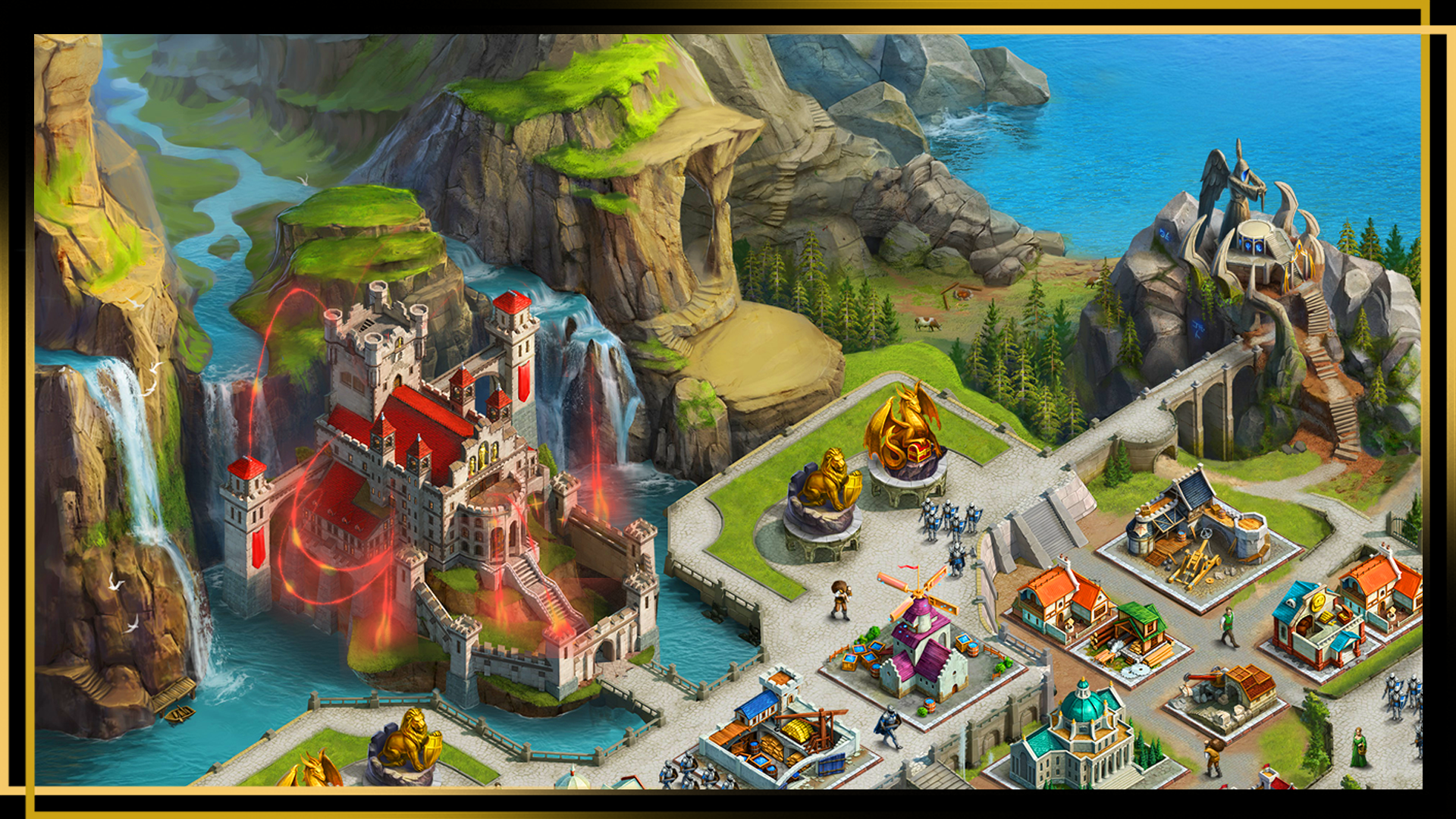 🔶 New Citadel Levels
There are 5 new steps to glory! Will you be the first to ascend to the top? Start here.
🔶 Premium Buildings
A brand new infrastructure project for your kingdom. Invest in and enhance your city with the new Premium Buildings. Find out how 👉 here.
🔶 Shields & Disguise Cooldown
Another highly anticipated, community-requested change. By introducing this cooldown, we are taking another important step in improving PVP. Curious for the details? We thought you might be, so we prepared this article for you.
But wait, the cooldowns are not the only PVP change that's coming with this release. From now on you can study your battles and improve your tactics with the new Battle Log!
Analyze your battles by tapping on the fight recap button after a clash. Get valuable information on the fights and improve your lineup even quicker.
🔶 Stardust Silo Expansion
With the 5 new levels of the Silo you can store almost 1 million more stardust per mill in the city.
⚒️ Fixes
No more crashes when attacking a monster without enough energy.
The bonus space in the Forge was expanded, so it can show 4 bonuses, instead of 3.
Hero skills. Wandslinger, unholy strike, vanguard, master archer and poison skills are now fixed and should function as intended.
Cost reduction bonus cap applied to the remaining game mechanics. Including unit recruitment, army restoration cost in the camp, gem synthesis, material synthesis and desynthesis, monster attack and unit healing cost in the Hospital.
❗ Please keep in mind that the list of features may be changed if critical issues are found during the final stages of testing.
Rulers be ready!